Exercise in
virtual reality.
VR Vitalis Pro is a certified medical device. The innovative application is specially designed with the needs of professional rehabilitation departments in mind. It is a combination of traditional rehabilitation procedures with the unique possibilities of virtual reality. VR Vitalis Pro increases the quality of care provided while reducing the operating costs of the healthcare facility.
↓

More about VR Vitalis Pro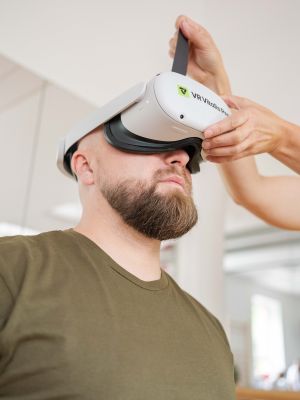 Health care
A unique rehabilitation tool
A major benefit of virtual reality exercise lies in neurorehabilitation. Immersive virtual reality environments increase concentration on exercise and suppress pain perception. Virtual reality exercises enriched with gaming elements are very motivating for patients. Mistakes made by the patient during the exercise are immediately visible and can therefore be corrected immediately. In addition, doctors and physiotherapists can plan exercises in advance and then evaluate them in detail. Both patient progress and comparison with a defined group.
More about exercise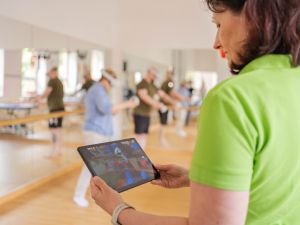 Efficient operation
Savings in operating costs
With this application, you will reduce both the acquisition costs associated with equipping the physiotherapy department and the daily workload of professional staff. The cost of purchasing and operating VR Vitalis Pro is in the thousands of crowns per month, which is several times lower compared to standard equipment. Virtual reality will largely provide the template and guidance for the exercise. Hence, exercising with VR Vitalis Pro allows multiple patients to exercise at the same time under the guidance of one therapist.
License and Implementation
They wrote about us
Articles and opinions from various media and experts that make us happy
Contact us
Are you interested in our application? Do you have any questions about it? We will be happy to answer them, please contact us.